If you're thinking about visiting Pompeii on your tour to the Amalfi Coast, then you'll want to add Herculaneum too. It's less crowded, better preserved, and has plenty of shade. Unlike Pompeii, Herculaneum was a thriving commercial center rather than a residential town. Here, you'll have around 2 hours to discover the archaeological excavations with a guide.
How to get to Herculaneum from Rome
The ruins of Herculaneum are much better preserved than Pompeii and offer a more intimate glimpse into Roman life. This is largely due to the fact that Herculaneum was covered in thick pyroclastic material during the eruption of Vesuvius, and so its buildings, skeletons, interior decoration, and wooden objects were preserved.
Herculaneum is very easy to reach by train. The Circumvesuviana train leaves Naples Centrale (Piazza Garibaldi) regularly and stops at the station for Herculaneum or Ercolano Scavi, depending on which direction you are travelling in. The trains are often crowded at peak times but tickets can be purchased ahead of time to guarantee seating.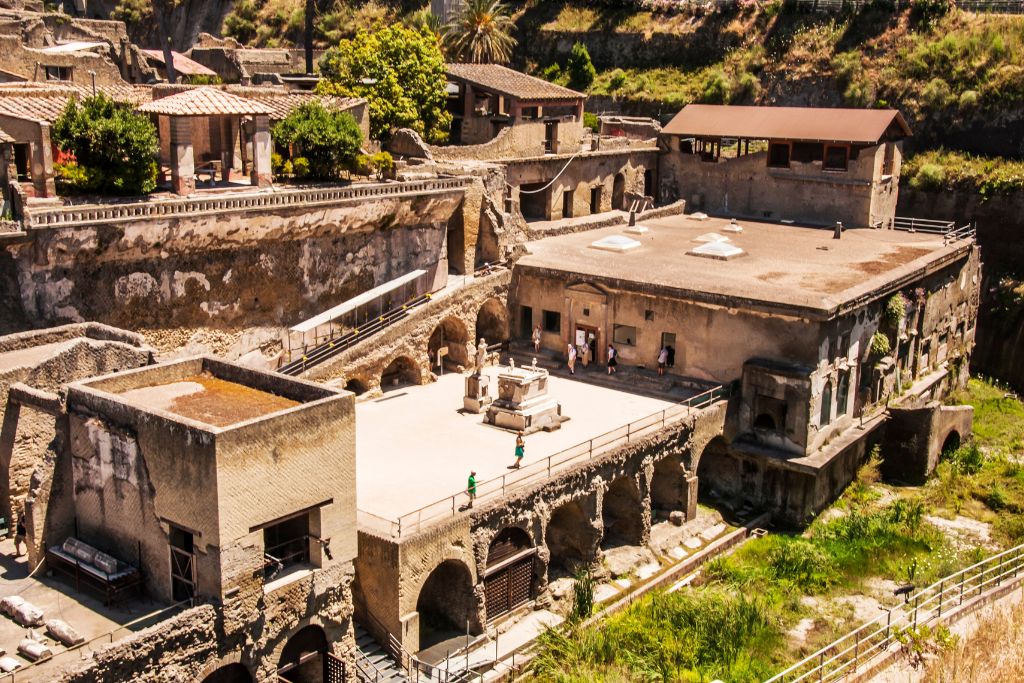 If you want to visit Herculaneum with a guide, be sure to book in advance, as tours fill up quickly. Alternatively, you can visit Herculaneum on its own or in combination with Pompeii and Mount Vesuvius.
Herculaneum tickets
The Herculaneum ruins are one of the best-preserved archaeological sites in Italy and are certainly worth visiting. It's possible to buy Herculaneum tickets directly at the entrance but it's recommended to book online ahead of time for a smooth experience and to skip the ticket line. You can also purchase a Herculaneum Priority Entrance Ticket to get priority access to the site and add on an audioguide for extra insight.
There are a variety of Herculaneum tours available, including guided visits and return transfers. Many of these tour options offer discounts or combo experiences with Pompeii, so it's well worth checking them out.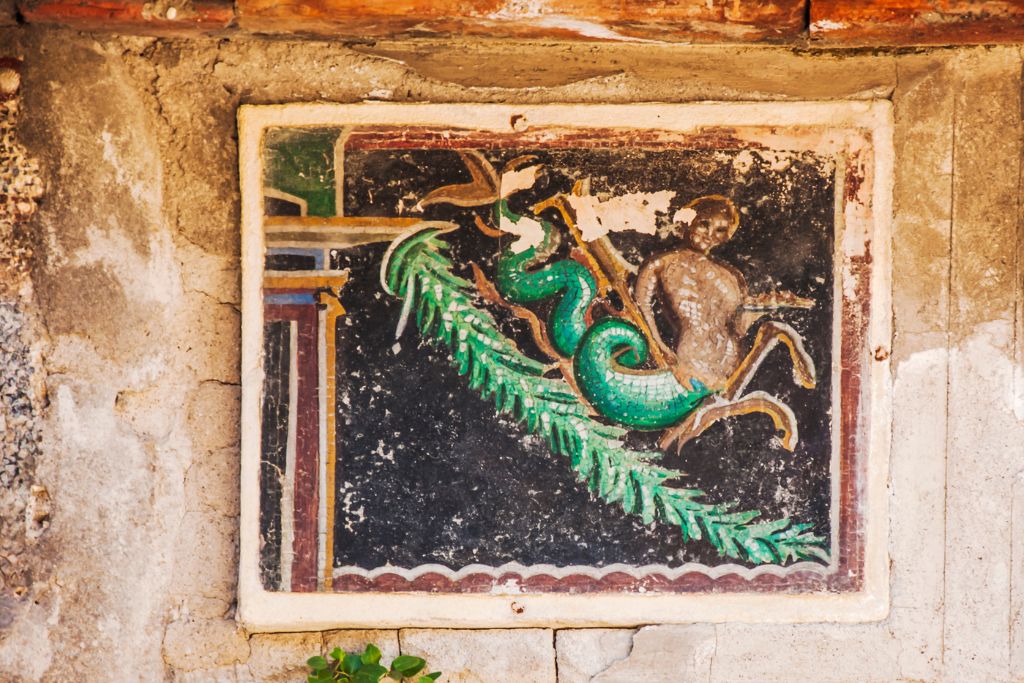 You can also visit Herculaneum and Pompeii with the Campania Arte Card, which saves on ticket and transportation costs (more details on this page). Lastly, you can find more tours to Herculaneum at Get Your Guide, including kid-friendly, wheelchair-accessible, and family-friendly itineraries. These tours include discounted tickets, instant booking confirmation, and mobile tickets, so you don't have to print anything out.
Herculaneum transport
Most travel guides call Herculaneum one of the best-preserved archaeological sites in the world. It is indeed a fascinating place to visit and I personally think it is better than Pompeii, especially as Herculaneum is a lot smaller and the signs and explanations are more extensive.
Unlike Pompeii, Herculaneum was not completely buried by volcanic ash but was partially covered by a mixture of pyroclastic flows and other rock debris that made it harder for archaeologists to uncover. However, it also means that Herculaneum is better preserved and gives a more complete picture of life in Roman Italy than Pompeii does.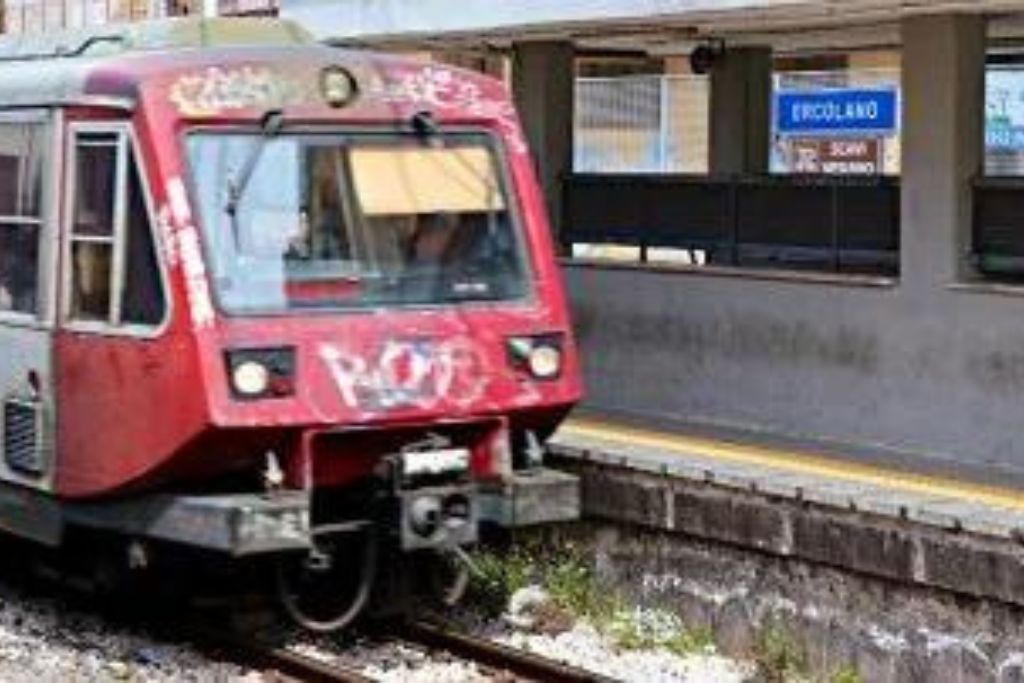 Herculaneum is easily accessible by train from Naples, Pompeii, and Sorrento. Take the Circumvesuviana train to Ercolano, which is only 20 minutes from Naples Central Station – Piazza Garibaldi or Pompei Scavi and departs hourly. If you're travelling to Herculaneum with a group of people it is best to book a tour online through Get Your Guide, which includes the ticket, transfer to and from the site, a guide and free entrance fees.
Herculaneum tips
While Pompeii is far more famous, Herculaneum is just as worth a visit. In fact, it's arguably even better preserved because of its size. It's easier to navigate and the buildings have kept their roofs.
As a result, wooden interior objects like beds and doors are still intact – a rarity at Pompeii. It's also a more luxurious site, as evidenced by the beautifully preserved mosaics in the public baths.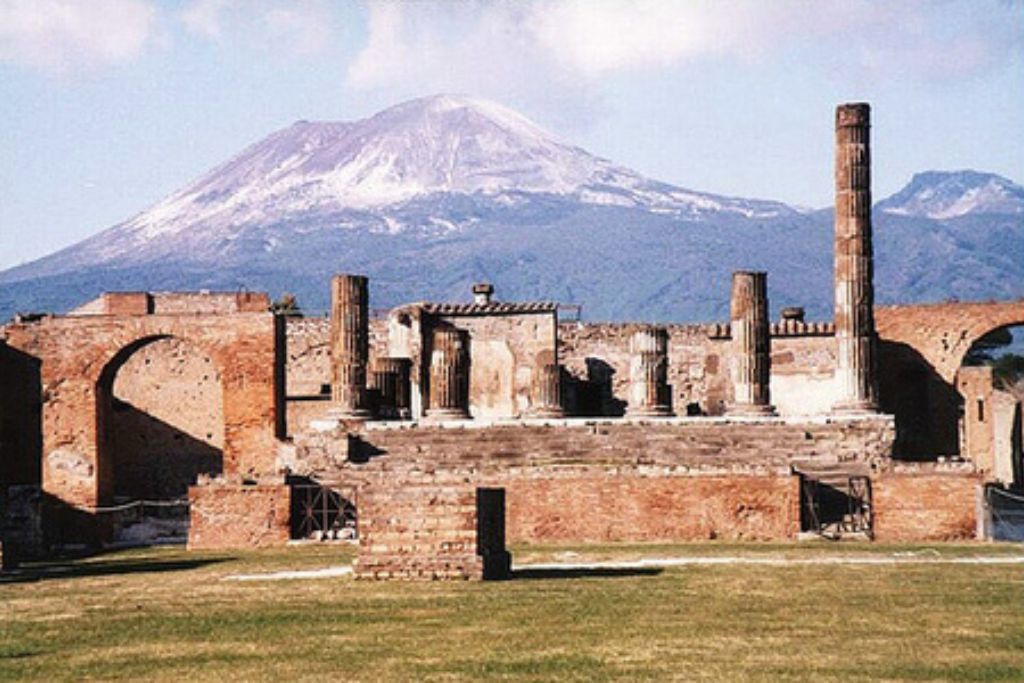 If you're going to see Herculaneum on your own, it's best to arrive right at opening time, when ticket queues are short and the excavations are quiet. Otherwise, you should book online in advance if possible (legit third-party resellers such as GetYourGuide and Tiqets are good choices) to beat the inevitable rush.
Alternatively, you can also take the local Circumvesuviana commuter train from Naples to Sorrento with a stop at Herculaneum ('Ercolano Scavi'). From there, it's about a 10-minute walk to the site entrance. Note that the train is more expensive but it's faster and more frequent than the shuttles.